For organizations
that are based
on people
A holistic solution focusing on those who put their
people first. Save time, make data-based decisions,
increase involvement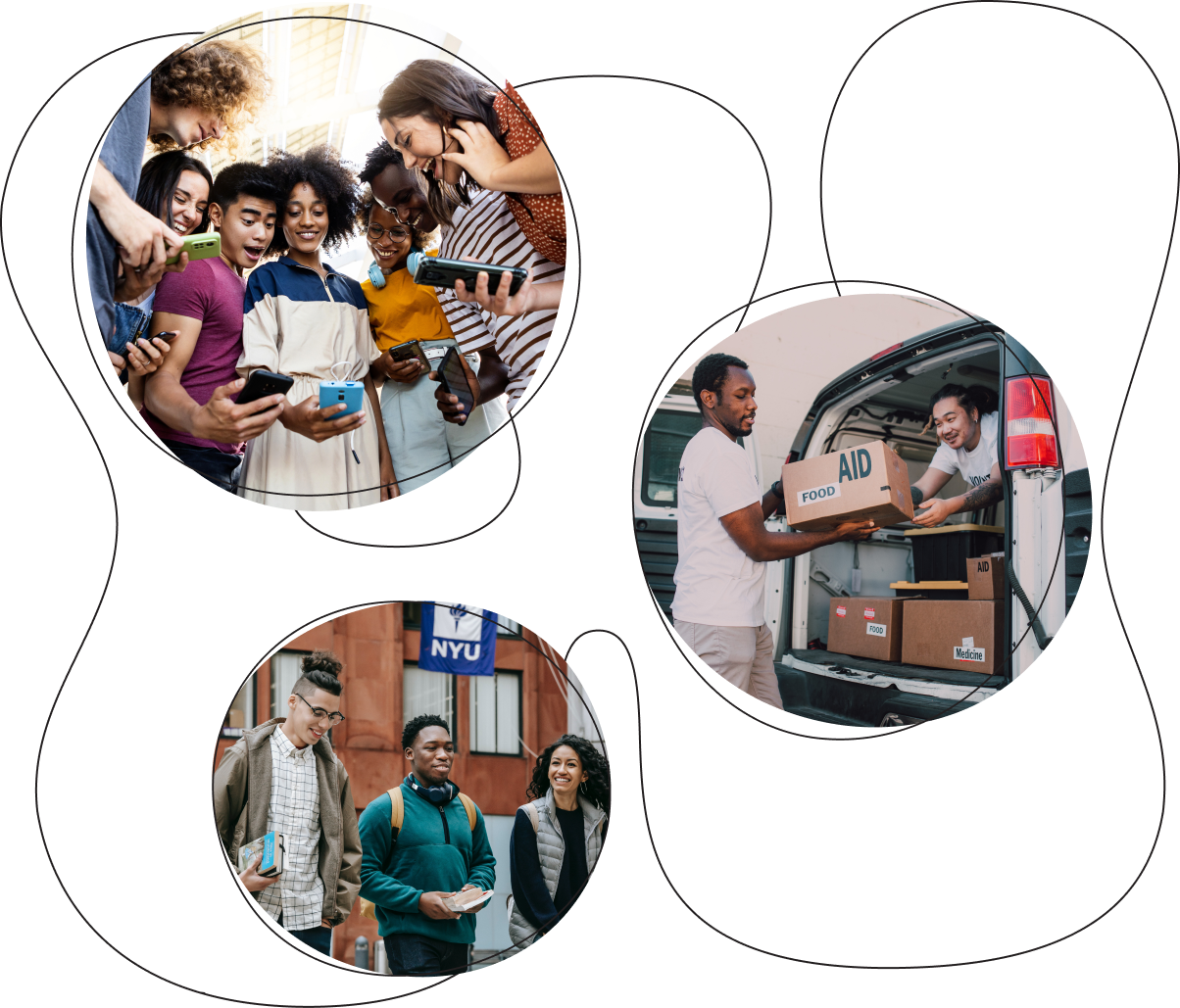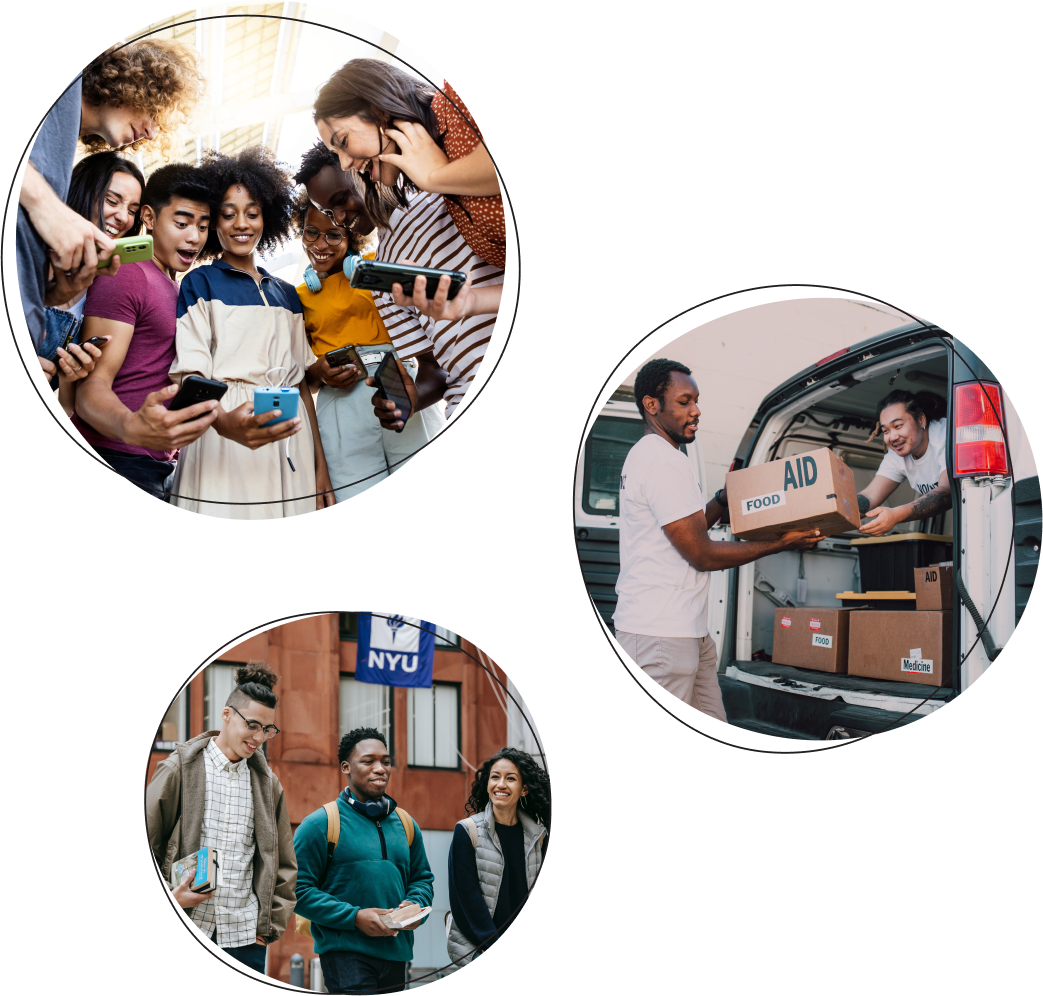 We work for those who work for their community
Enabling people like you to focus on what you came for. Not on paperwork.
Offer anything on your website, from collecting donations to hosting afterschool programs, when registration is that simple, be prepared to be constantly sold out
Make your people an active part of community life. Give them the space and get them involved (and not only on weekends)
Get parents more involved in every aspect of school life. Create a collaborative and transparent parent community to consistently support the children
Environmental, social, or human rights work, promoting a profound change or driving action was never an easy task. Let us help with that
Give your students a space where they can participate, share, initiate, and simply do. Enjoy their creativity, empower them to explore, increase engagement
From marketing and events to public safety and hospitality, we'll help you be the collective voice of your neighborhood
It's about time you start​
Have all your community's data conveniently organized to increase engagement, and enjoy community-building oriented insights.
Give your whole ecosystem the power to be
co-creators in the community. Time to
democratize community life. 
Communicating
wherever, whenever
Interact with your people on their preferred channels to optimize engagement. Save precious time by using smart automations.
Drive action around what matters
Instantly implement our ready-made engagement solutions
to tackle any local challenge
Create any online or in-person event for your community in minutes. Host, manage, and analyze impactful events and invite your people to take part
Drive your community towards a sustainable and economic lifestyle by providing solutions for sharing all kinds of resources
Involve your people in any activity to set the right priorities and meet your community's expectations and needs
Encourage your community to create circular systems with solutions tailored to minimizing waste and reusing resources
Bring your people together for the betterment of community life. Create a volunteering hub or recruit for a special project
Want to check them all huh? We get it.
Taking the community perspective
We live in an age of excessive individualism.
To create a real change we need to reshape our space. With communities, for communities.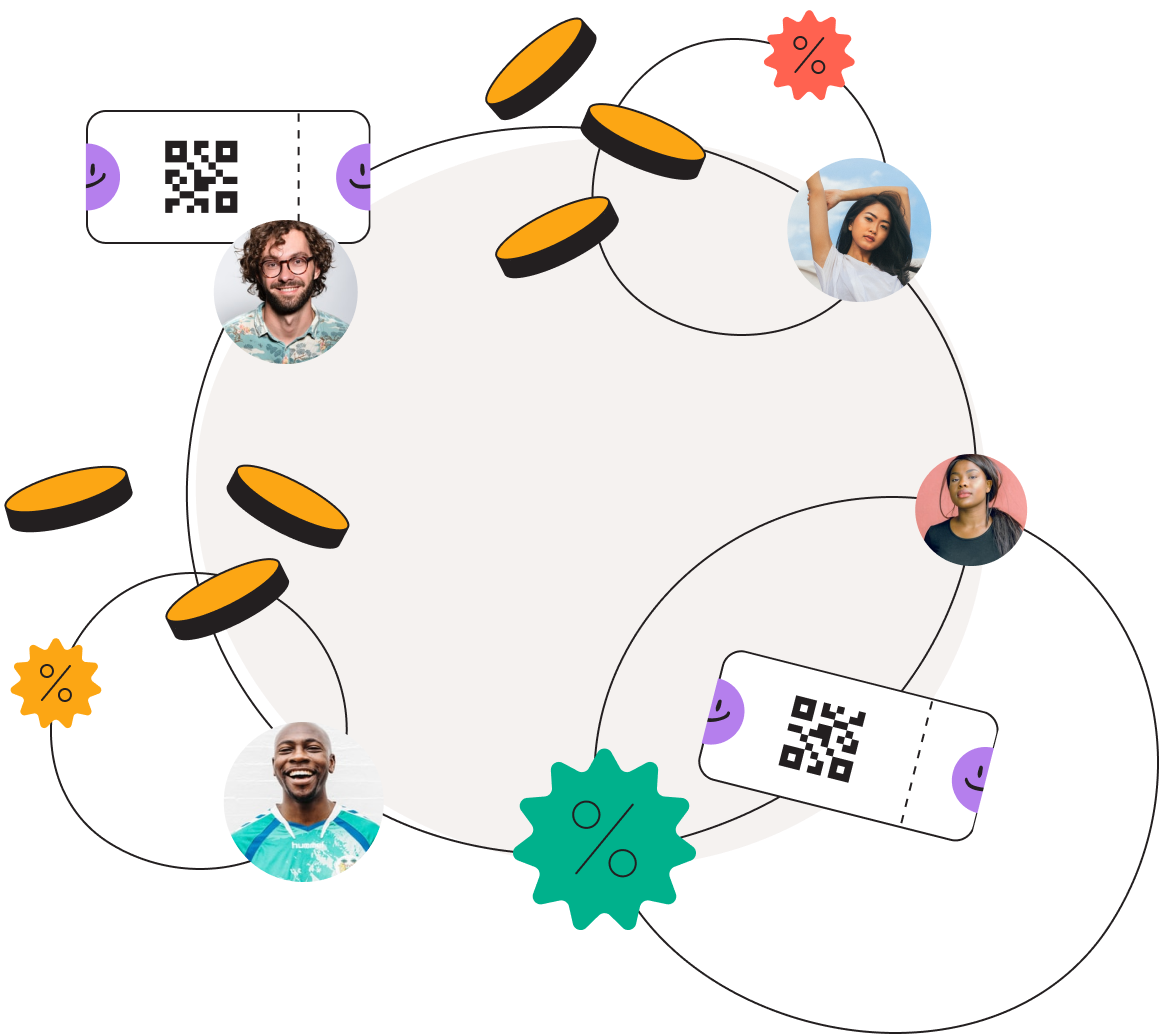 Payment processing tool tailored to community needs such as family ticketing, donations & crowdfunding, community points, and more. We got your payments covered.
A space for all stakeholders
Enable all stakeholders and members to view, participate and initiate community events and projects. Transform your static website into a collaborative space in which everyone can be an active part of community life. Did anyone say win-win?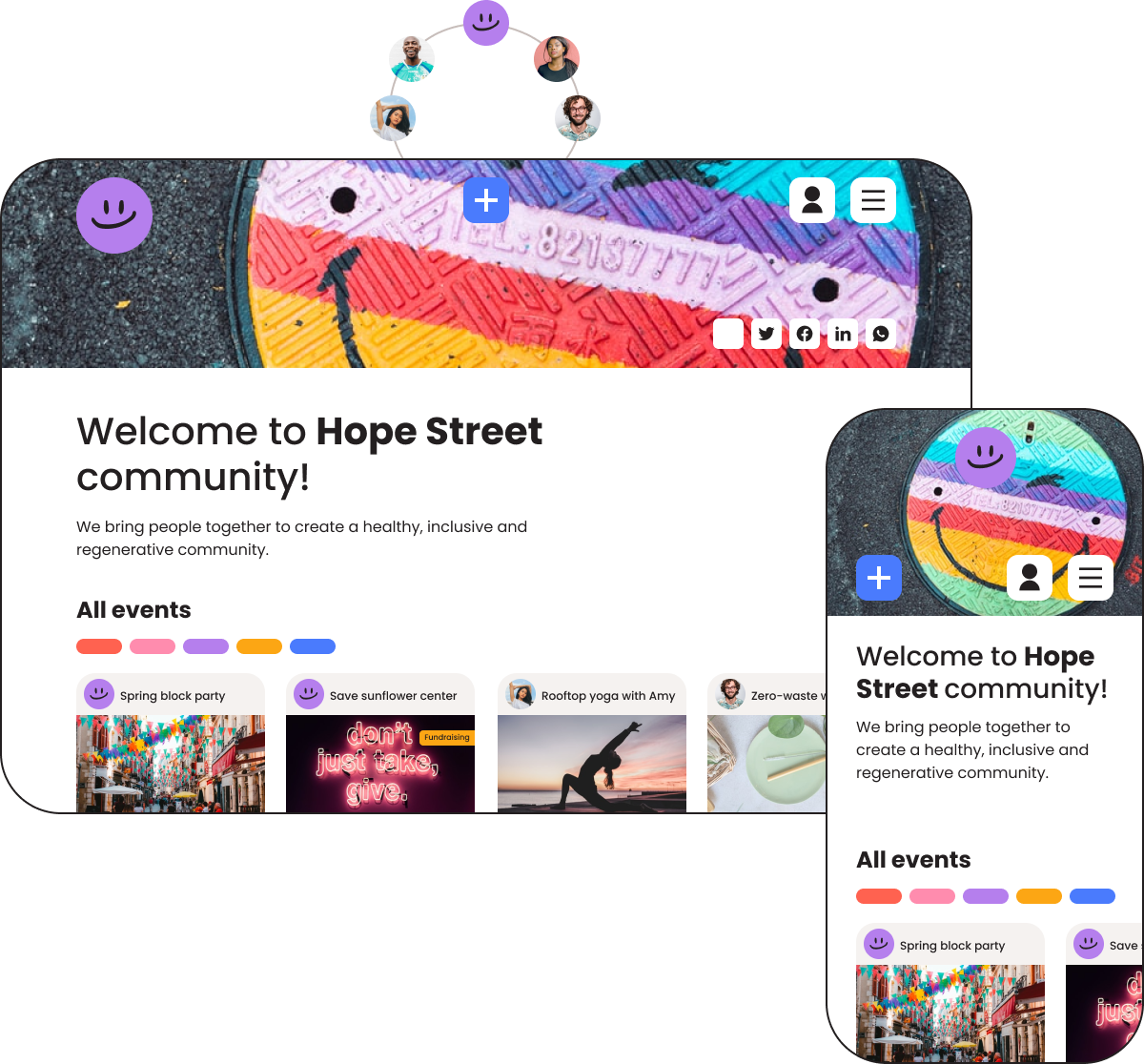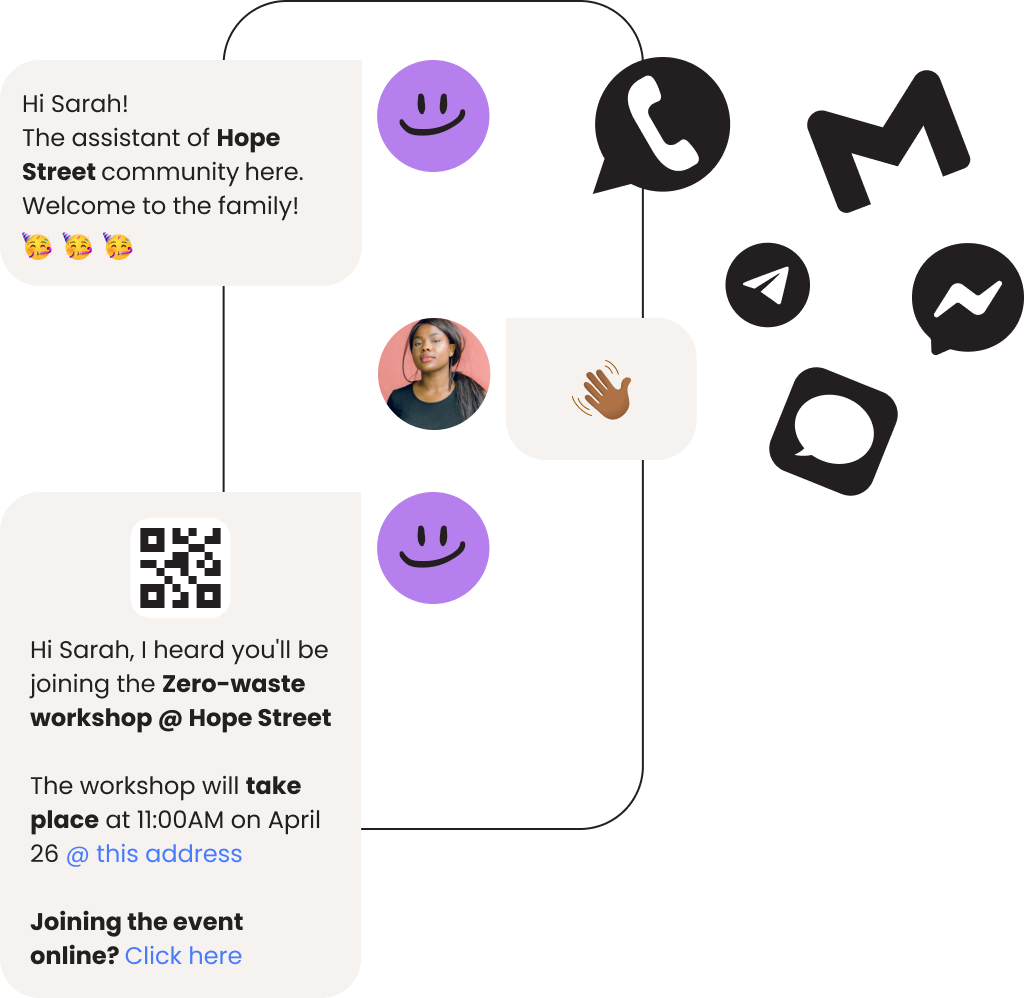 Your personal community
assistant
Our all-year-long 'Employee of the Month' will free up your precious time while helping you boost engagement by sending real-time automated messages, confirmations, QR codes, memos, and more.
Collecting the data that
matters to you
Our People Relationship Management collects data from your members activity and produces actionable insights. Win relevant data, tracking, and analytics to finally understand your people and make data-based decisions.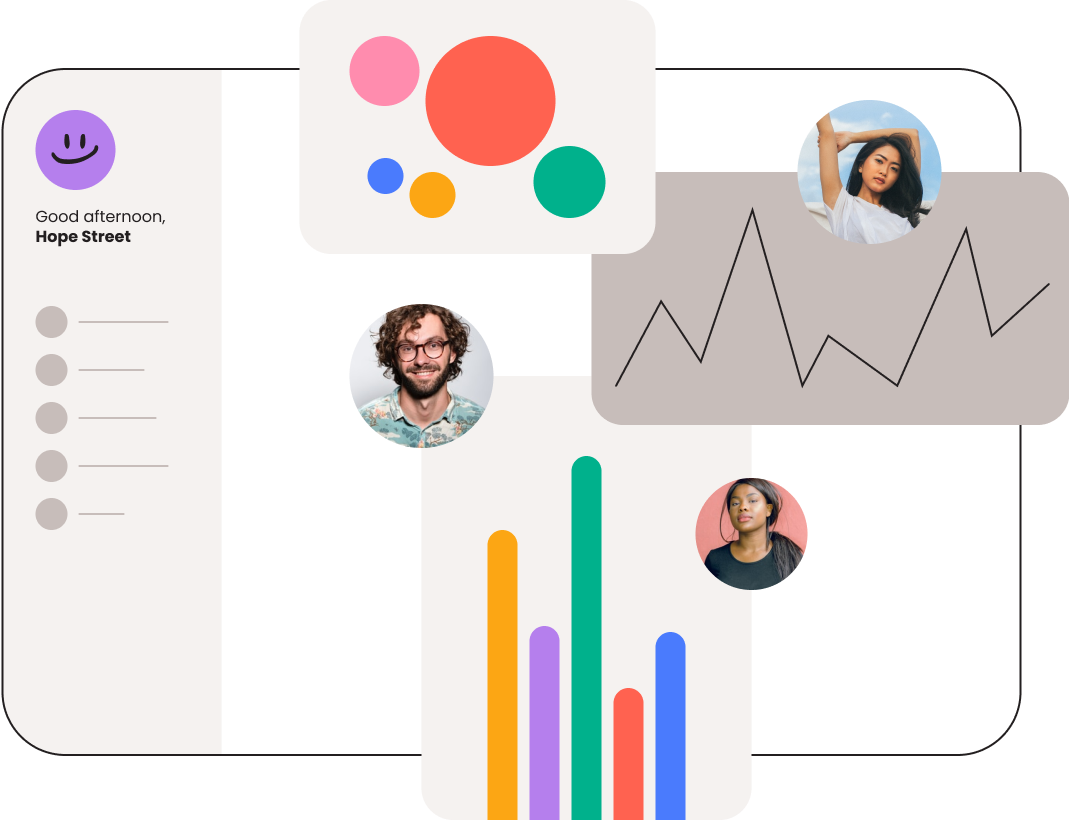 Unleashing your potential is easier than ever.
Coming with?